MS Turn 2.0
Free Vehicle Turning Simulation (Swept path analysis) for Microstation

MSTurn

is an out of process software and supports
Microstation (V8, V8i, Connect)
Vehicle Turning Simulation (Swept path analysis). Build your own vehicles and do analysis in the drawing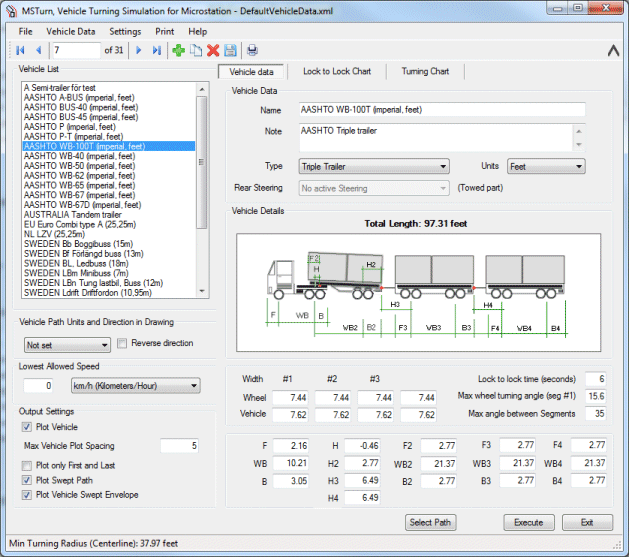 Sample of drawing output.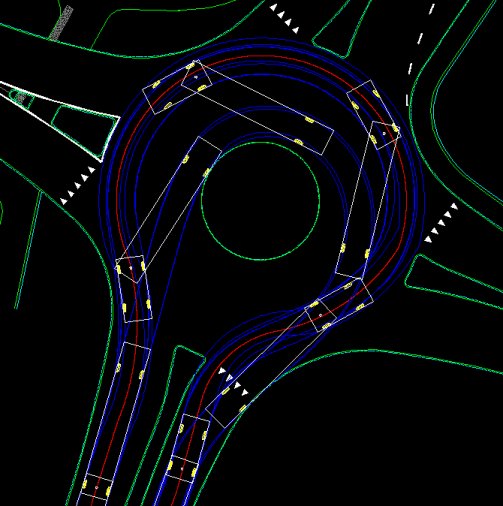 ---
If you are using AutoCAD you will find the Vehicle Turning and much more in CadTools
. The Vehicle Turning is also available as a freeware for Bricscad V10. BricsTurn
Download (ca
1,4
Mb), Last updated 20
21-11-05 Build 2
.
1.7
Download Default Vehicle library (includes booth Sweden and AASHTO)
D
ownload Default Vehicle library (AASHTO
only)
Version 2.1.7
Fixed bug if active level use custom color.
Fixed bug, after executing buttons moved to the right ;)
---
Revision history
Version 2.1.6
Fixed settings for Vehicle body (color and lineweight)
Version 2.1.5
Fixed default vehicle library values for AASHTO. Added a separate file for AASHTO vihicles.
Version 2.1.4
Enhanced Swept Envelope to include widest part of wheel or body.
What's new in version 2.1.3 ?
Added option to save images of vehicles to database
version 2.1.1
Changed Vehicle files location to users Documents folder due administration rights.
Fixed problems with DGN colors selector DLL